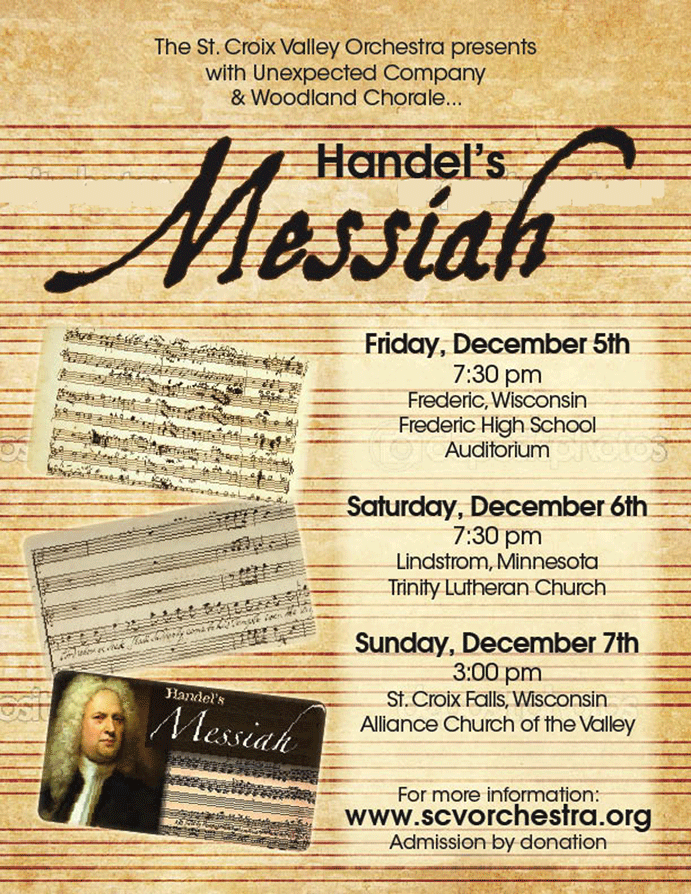 The Messiah Performances feature these soloists:
Soprano: Darlene Romportl
Jill Lund
Alto: Marisa Bergh
Tenor: Shawn Gudmunsen
Bass: Ken Chesney
Harry Johansen
CONTACTS:
St Croix Valley Orchestra director, Randolph Elliott, 651-387-8499
Unexpected Company director, Ken Cheney, 612-251-8150
Woodland Chorale director, Harry Johansen, 715-472-4575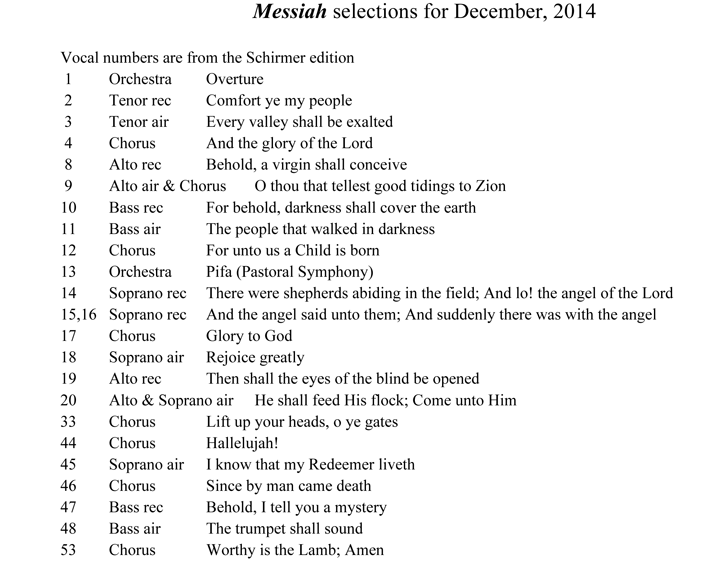 Admission to Concerts are free will donation. (suggested donation $5)
Donation defrays performance costs.
Program announcements will be made on our website, in local newspapers and posters.